Hayman goes back-to-back in chaotic Sunday affair 
Tom Hayman has converted his pole position into a second-straight National Trans Am Series race win in a chaotic third race at Queensland Raceway.  
The New South Welshman led in a lights-to-flag performance to take the chequered flag ahead of AWC's Lochie Dalton and Pioneer DJ's Elliot Barbour. 
Nailing the rolling start, Hayman held the lead on an opening lap that saw series leader, James Moffat spun around after contact with Sydney Property Care's Edan Thornburrow at turn three – demoting the former to the rear of the grid as a result.  
Within the chaos, Moffat's closest title contender, Dalton took advantage to move up into second and was one of the fastest starters on the opening lap – only behind All American Driveline's Ben Grice, who made up an incredible 10 places on the first time around. 
Unfortunately, Grice's remarkable start came to a sudden stop after the #3 Ford Mustang started to slow on lap six, pulling over to the side of the track and bringing out the first safety car intervention of the day.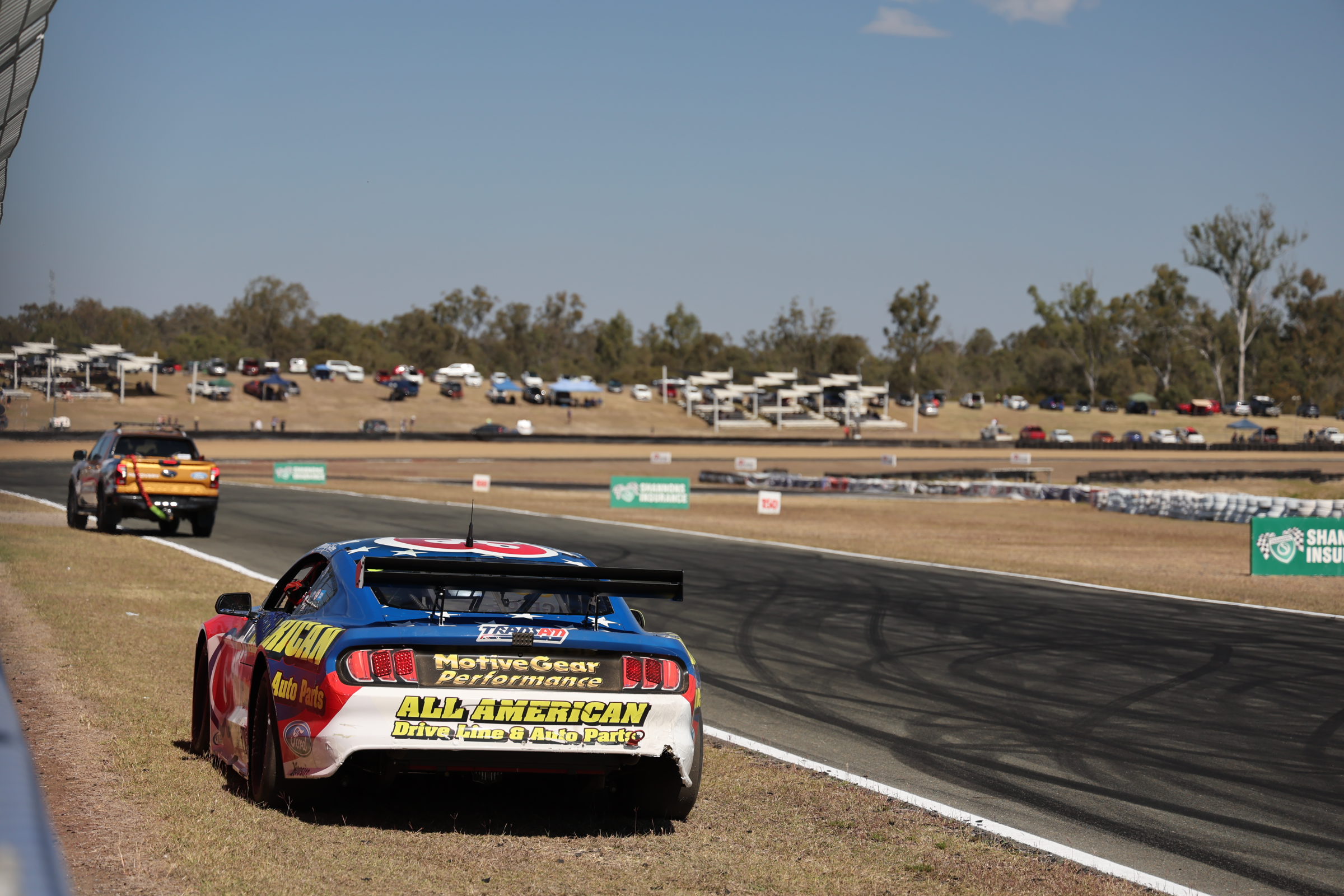 A great restart from Hayman saw the eventual race winner create a gap between him and second place Dalton, while Thornburrow's podium aspirations disappeared after the 20-year-old went off at turn three. 
Whilst he was eventually able to get himself out of the gravel, it wasn't long until his Mustang was pulled over on the side of the track with only four laps remaining – igniting a second safety car intervention of the race.  
The race would ultimately end under safety car conditions, giving Hayman a huge boost to his title aspirations.  
"It was great to come back in today and back up yesterday's pace, it has been a great birthday present after last weekend," Hayman said post-race. 
"It was quite slippery on the opening lap; I was wary of it, and I just made sure I got through the race without any contact." 
A second-place finish for Dalton brings the margin to Moffat back to under 10 points, with the series leader charging through the field to take an impressive fourth after the earlier incident with Thornburrow. 
A third-place finish for Barbour now sees him on the podium for the first time this weekend, after a penalty dropped the Pioneer DJ driver down to fourth in race two – with the Victorian looking like a serious threat around the paperclip all weekend long.  
TPS Group/Breeze Holiday Park's Brett Holdsworth did well to avoid the trouble and finish in fifth ahead of The Racing Academy's Cody Gillis, who sustained body damage in the early stages of the race but was able to continue.  
The National Trans Am Series will return to the track for its fourth and final race of the weekend at 3:30pm AEST.