Qualifying crucial to Trans Am success at Winton
As the National Trans Am Series heads to Winton Motor Raceway for the third round of the season, drivers are wary of the implications of a poor qualifying result.
With only 12 corners linked together by small straights, the three kilometre clockwise-run circuit is known for its tight and twisty rural layout that will make overtaking just that little bit harder come time for the race.
This means qualifying will be all the more important at next week's Hi-tec Oils Race Winton, and while this year has seen already some incredibly close qualifying sessions, Winton's qualifying will be almost more exciting.
The opening round in Tasmania saw an incredible 13 drivers finish within one second of polesitter Ben Grice, while Phillip Island seven drivers come within the same time frame as James Moffat in Phillip Island.
With the all-important qualifying session deciding the grid for Saturday's opening race, the finishing position will then carry on to the following outing – meaning the implications of a poor qualifying session will be detrimental to an entire weekend's worth of racing.
AWC Garry Rogers Motorsport star, Lochie Dalton emphasised the importance of qualifying and how it may affect the three races across the weekend.
"It's a short and technical track, it's going to be hard to pass there and be fast meaning you definitely want to qualify up the front," Dalton said.
"Especially in this category, it's starting to get to the stage where if you are not at the front, everyone is going to be very eager to win so it will be hard to make your way through.
"Qualifying will be just as crucial as the races itself; we have a strong package and I hope I can deliver for the team in that session."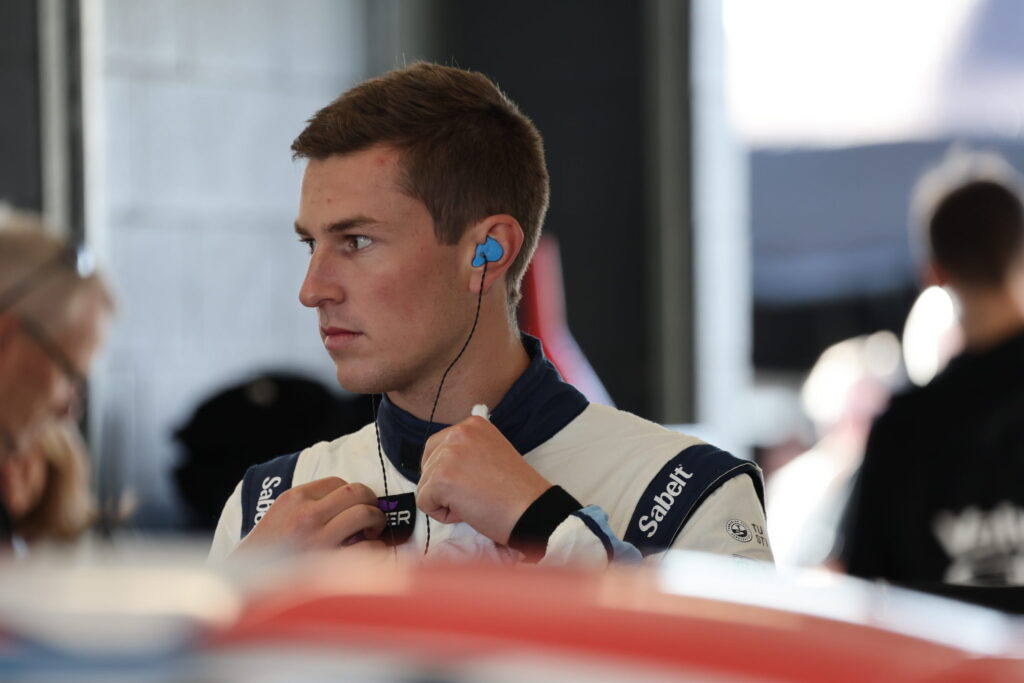 Another driver who is eager to make an impression at Winton is Elliot Barbour.
Coming off three top-10 finishes at Phillip Island, the #75 Pioneer DJ entry knows he needs to find his way to the front of the grid to maximise the cars potential.
"It's great to get back to Winton and race," Barbour said.
"The team have a good plan in place for Friday to make sure we can dial the car in and be speedy for Qualifying, but starting on the front 2 or 3 rows will be critical come Saturday and Sunday races.
"I am really looking forward to the longer race on Sunday, I have always enjoyed long race formats and the Trans Am's are going to be a great spectacle for the fans on the fence.
"Our race pace in the Pioneer DJ #75 Camaro, once the new tyre advantage has gone, has been right on the money so I am very keen to get stuck into some longer races. But starting at the front will be crucial to get the most out of the weekend.
The National Trans Am Series' ever-important qualifying session will take place on Saturday morning, setting up the first race of the weekend on Saturday afternoon before the remaining two outings run on Sunday.
The National Trans Am Series will be in action during this month's Hi-Tec Oils Race Winton, with Saturday and Sunday's action to be broadcast live and ad-free via Stan Sport. 
Saturday's coverage on Stan Sport will take place from 11:00am to 5:00pm AEST, while 9Gem will showcase the series live and free from 2pm AEST. Sunday's Stan Sport coverage will start from 9:30am and will conclude at 5:00pm. 
Tickets to the event can be purchased via motorsporttickets.com.au with plenty of ticketing options available. 
The Shannons SpeedSeries' Hi-Tec Oils Race Winton takes place at Winton Raceway on 9-11 June.