A birthday to remember for Nash Morris
After missing out on the opening round of the season in Tasmania, Nash Morris didn't skip a beat in his return to the National Trans Am series, walking away with two wins and outright honours at Shannons SpeedSeries' return to Phillip Island.
Whilst it took the Queenslander a couple of practice sessions to get rid of the cobwebs, Morris had piloted his #67 Supercheap Auto Ford Mustang into solid ninth at the end of qualifying – showing good headway but meaning there was still work to be done.
The opening race of the weekend proved the most vital for Morris and he delivered brilliantly – a perfectly executed performance seeing him on the second step on the podium and earning him the driver of the day.
Not only did this provide Morris with valuable series points, but he was also rewarded for his efforts by starting race two on the front row of the grid.
Morris was fast off the line in the second race, taking the lead ahead of the polesitter and race one winner Owen Kelly as they approached turn one.
He then found himself under immense pressure from Kelly throughout the early and middle stages of the race, providing punters with an entertaining battle throughout, however, he was ultimately able to hold on to take out a maiden series victory.
It seemed one race win wouldn't be enough for the newly-turned 20-year-old as the birthday boy backed up his efforts in the final race by converting pole position into a win in what was the closest finish in National Trans Am Series history – just under five-hundredths of second separating he and James Moffat.
The two victories were enough to claim outright honours for Morris, with Moffat securing second while a consistent weekend of results rewarded Tom Hayman with third.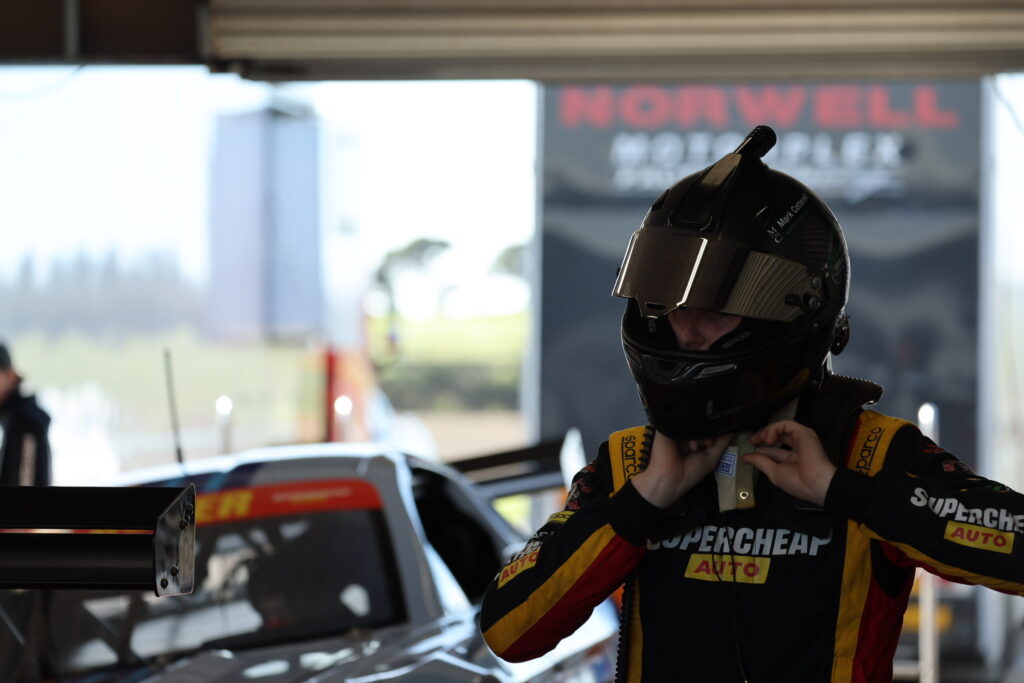 Morris was thrilled to leave the Island with the outright win and is hoping he can build off the lessons learnt to produce similar results in future rounds.
"This is definitely not something I was expecting, I don't really expect much because anything can happen in practice to damage your car, but I was hoping to have a good result there, it was good to come home with a big trophy," Morris said.
"It was obviously our first round of the year and we struggled in practice. We were quite slow – in fact, I think we were about two seconds off the pace at one point, so we just chipped our way at it.
"We hadn't run on the new shock yet, so that was something we had to get our head around. We then had a bad qualifying but fortunately a good first race set us up for two good outings on Sunday.
"It was really cool to have a photo finish in the last race, and the closest in Trans Am history, it felt like a Nascar race. It was pretty cool and I was pretty excited about that.
"I learnt how to defend in a race situation in a car like that, I implemented some of the stuff I learnt at the Norwell Motorplex and doing racing in the Excels and stuff it all helps me out in those situations, it was one of those other cool things to now know I can do.
"It didn't feel like my birthday considering I was racing, but it's great to bring home a present for myself and I'm happy how it all turned out.
"I just now have to go into every round and do the best I can and hopefully get another result like this one – that's the goal."
The National Trans Am Series will next feature at Winton Raceway as part of the fourth round of the Shannons SpeedSeries on 9-11 June.