Trans Am drivers get behind carsales ARG eSport Cup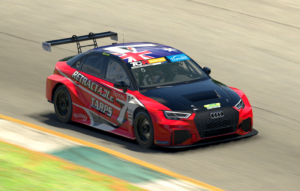 A strong continent of National Trans Am Series drivers will contest the carsales ARG eSport Cup, starting tomorrow.
Six of the leading drivers will take part in the unique online racing competition, taking on competitors from TCR Australia, S5000, Touring Car Masters and the V8 Touring Cars.
Aaron Seton, Nathan Herne, George Miedecke, Brett Holdsworth, Nic Carroll and Peter Herd have all secured a place on the virtual grid that looks set to include over 50 cars.
The Trans Am drivers, who are used to driving their brutish V8 powered cars around Australian race tracks, will need to adjust to their new online surroundings, competing in Audi TCR and Formula 3 open wheelers.
To help fans know 'who's who,' each car will be sport the colours that their real life cars compete in, including the stunning rendition of Herne's Gulf Western Oil entry, see picture.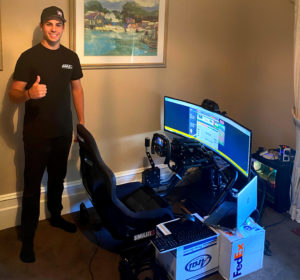 Carroll, who finished second overall in the opening round of the National Trans Am Series in Adelaide, has his simulator set to jet and is keen to mix it with the virtual pack.
"I'm looking forward to it. A full 10 round series is awesome and it will be interesting to see how it plays out," said Carroll. 
"There's a huge of mix of drivers and categories, and with 10 straight weeks of this, by the last round it will be all pretty close.
"Fifty cars is a big field, so no doubt there will be plenty of action and a few crashes. I just hope that everyone takes it serious enough that there's no ridiculous incidents. Regardless, it will be entertaining to watch. 
"I've had a simulator for a while. In the last 12 months I haven't done much, but in the lead up to the event, I'll hopefully be getting in every day to get as much practice as I can." 
"There is a lot of similarities to real-world racing, obviously being a simulation it's impossible to fully replicate what a driver feels in an actual car. Things like g-forces and feeling the car move around is no longer there, so you rely on feeling everything through the steering wheel and what's on the screen in front of you.
"iRacing is the most realistic program available, despite not having all the characteristics of a real car, it's not far from it!
"Big thanks to everyone at ARG, and all of those involved in getting everything ready to launch for the e-sports cup, there is a lot that goes on behind the scenes."
The final grid for the carsales ARG eSport Cup will be confirmed soon, with the full details of the broadcast, race formats and more to follow.